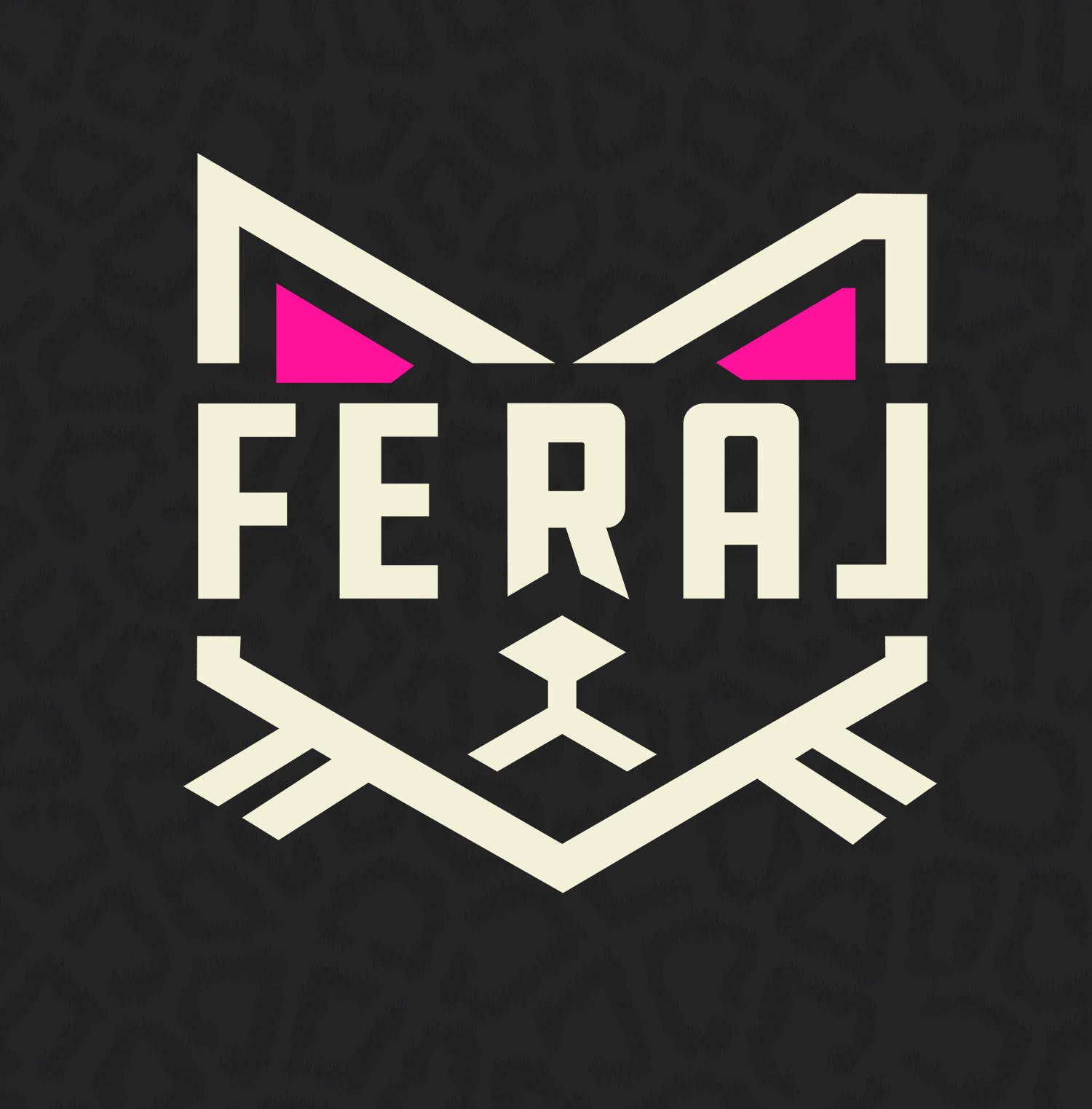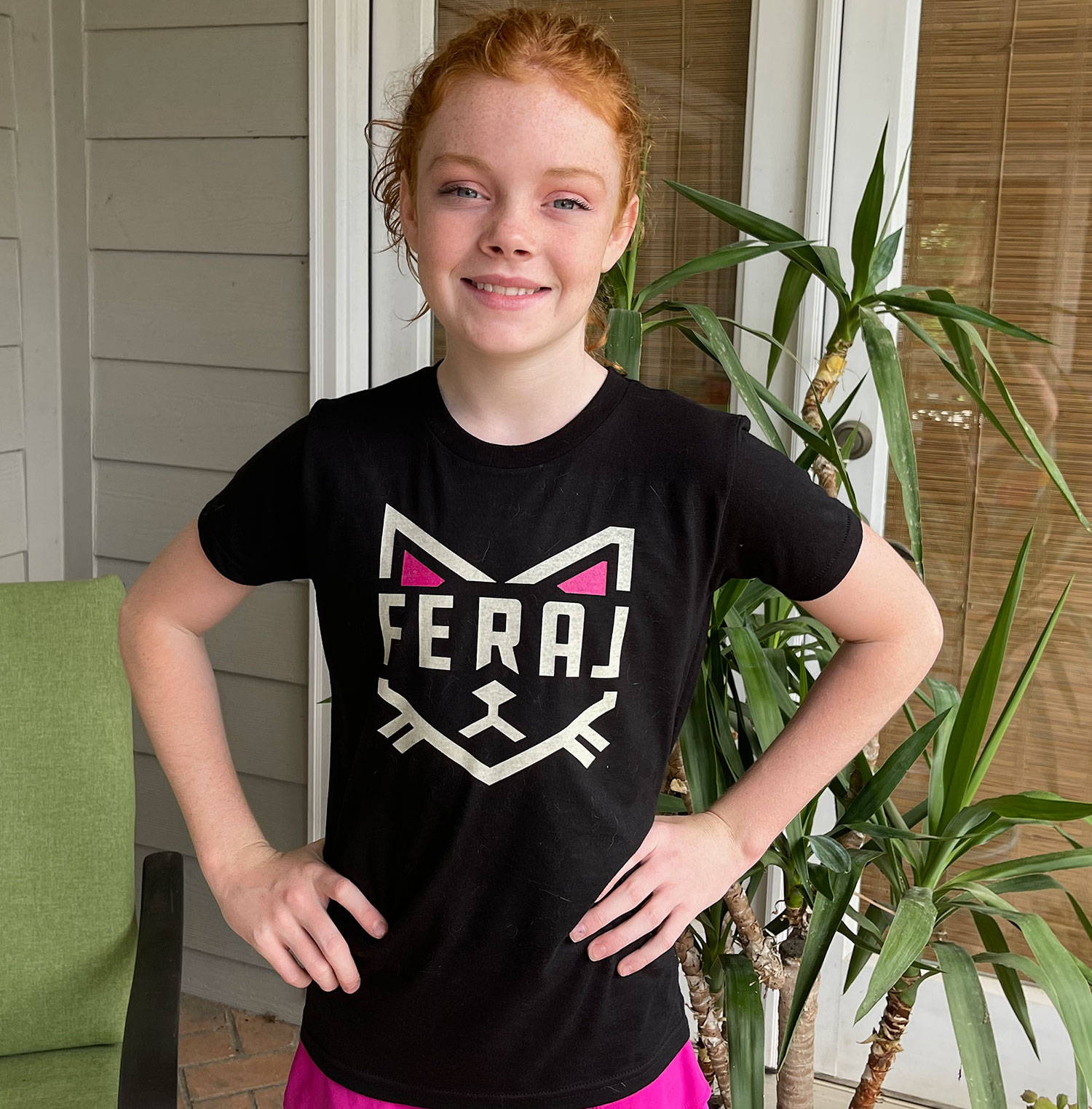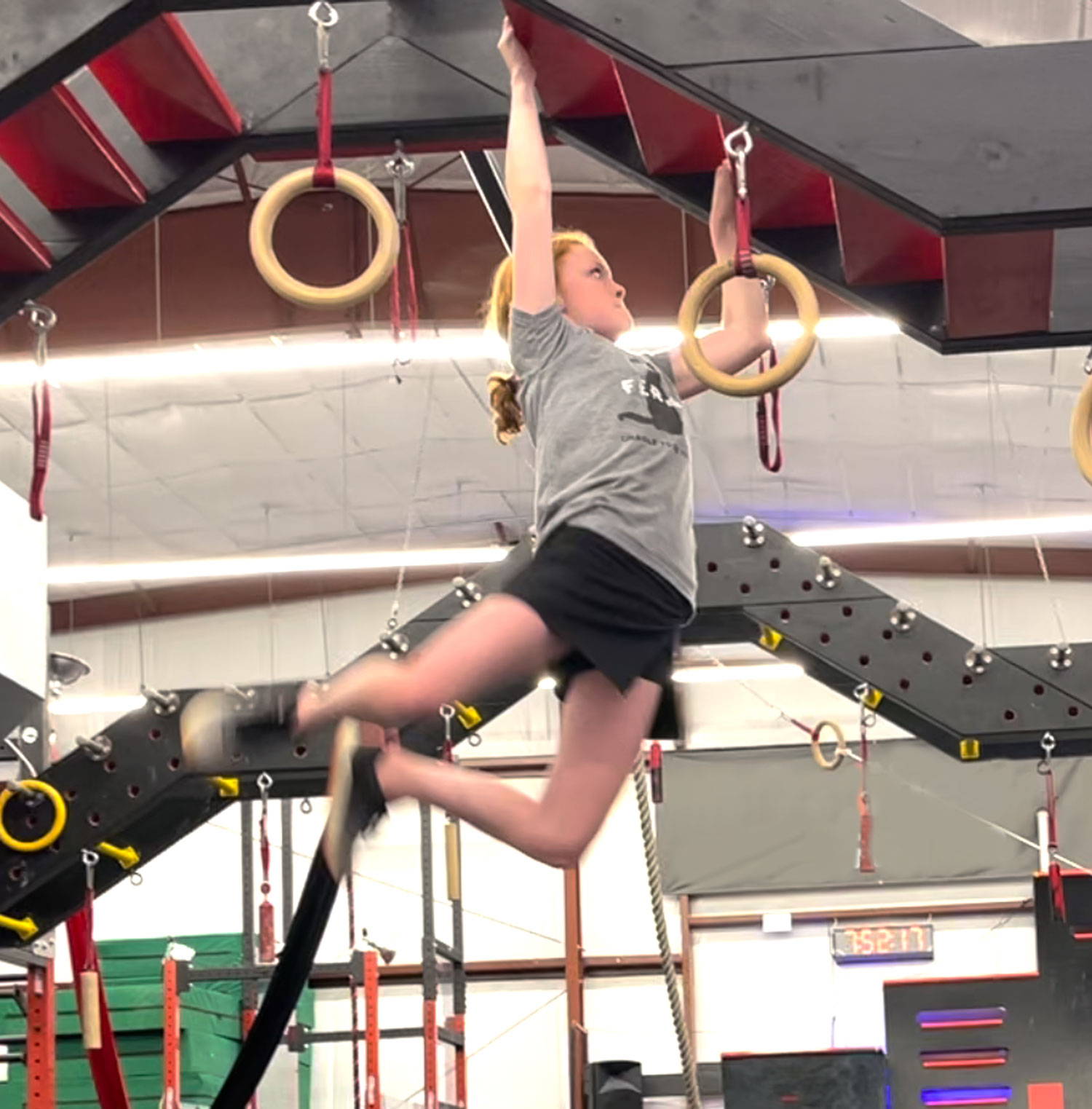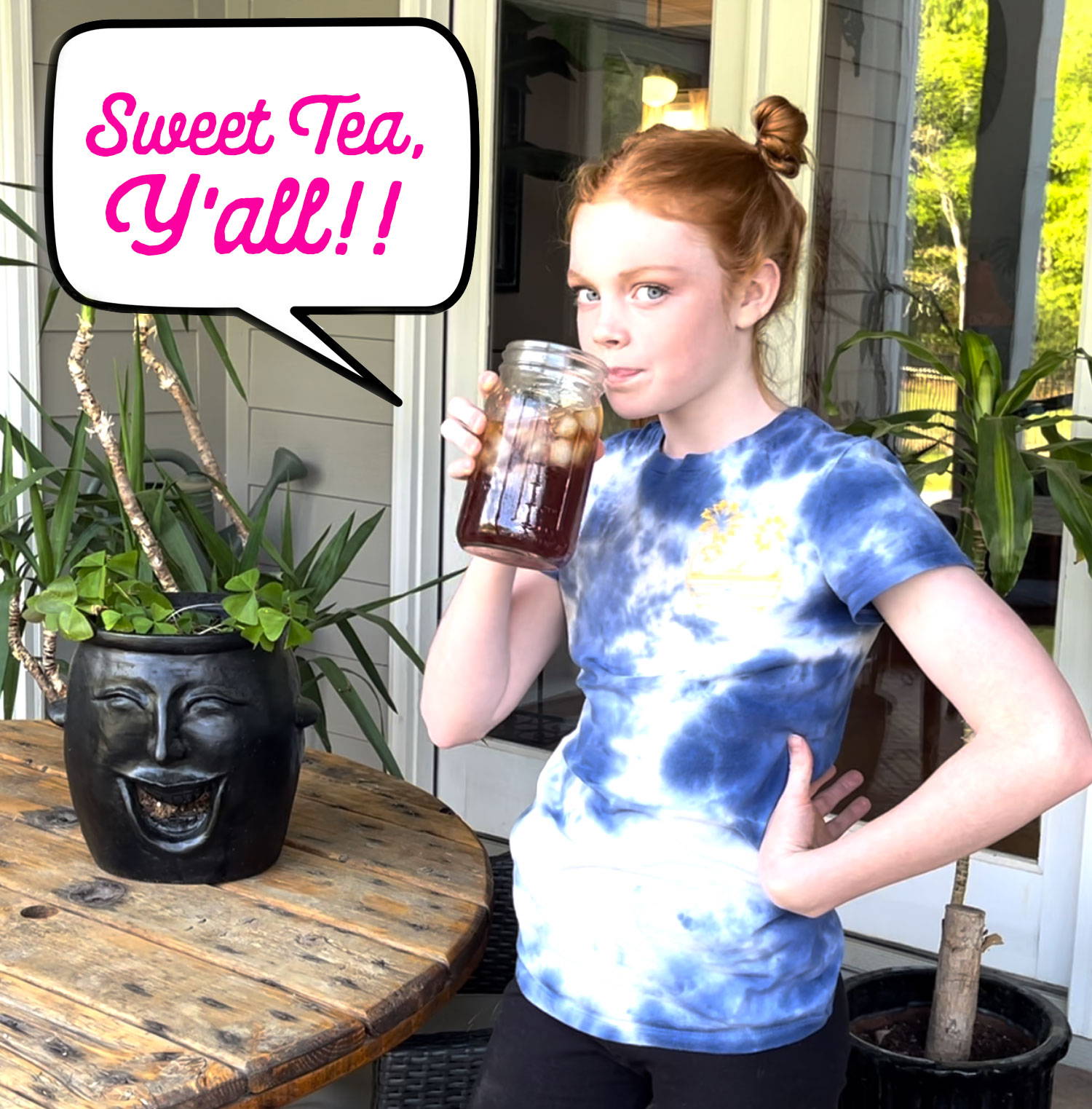 Being FERAL is a state of mind. I am the FERAL NINJA.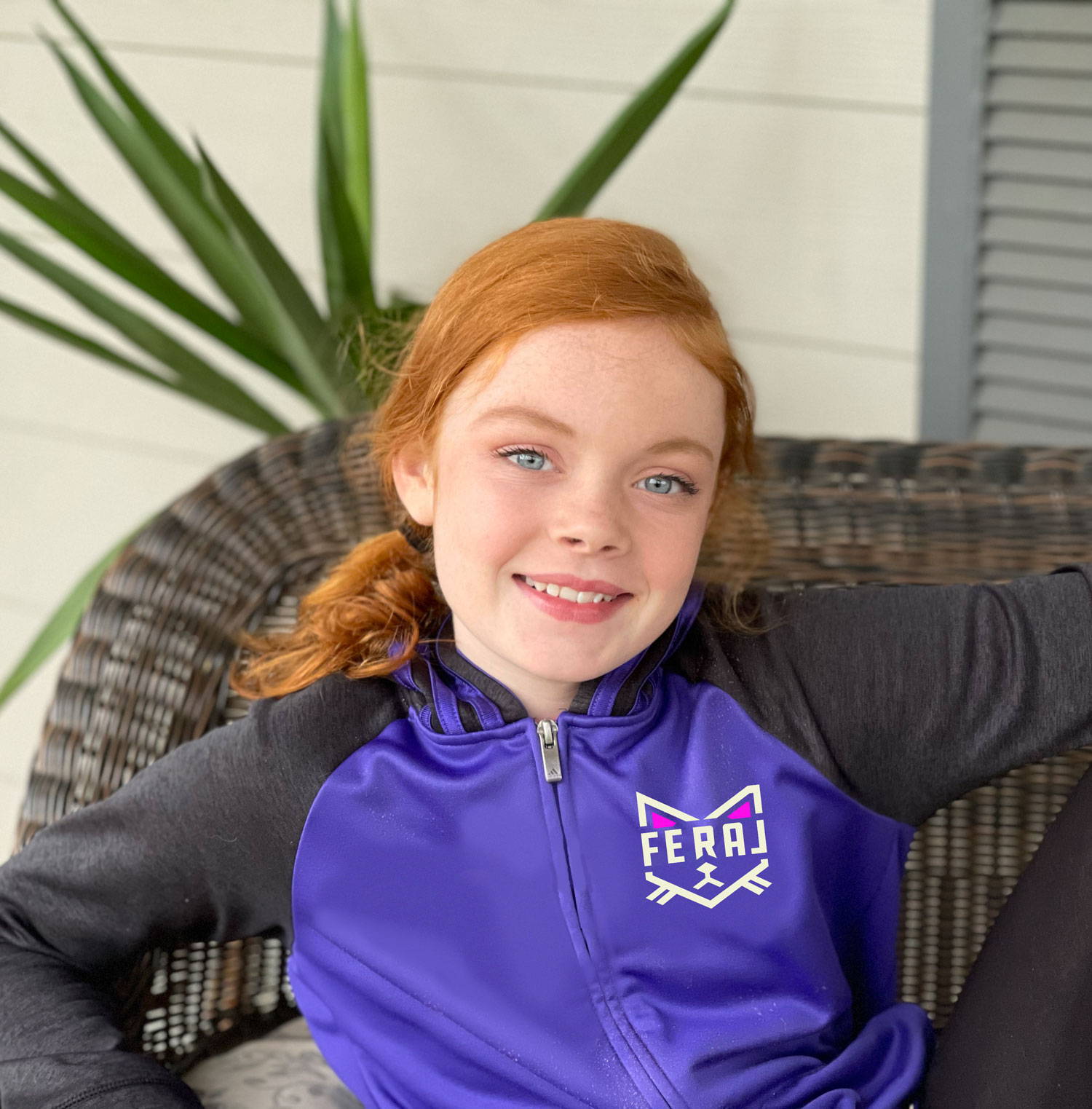 About Kinsey - The "FERAL" Ninja
Hi! I'm Kinsey Sackett, The FERAL NINJA. I'm 11 years old and I'm from Huntsville, AL. The Rocket City! I got hooked on Ninja at my 10-year old birthday party. Now, Ninja is my LIFE!
FERAL is a nickname my dad gave me. He says it describes an attitude - a state of mind. It's a term of endearment, really! Also, I LOVE CATS, and since we have 6 cats (mostly strays that found us), the name FERAL NINJA fits. The definition of FERAL is "Wild and Untamable"? I use that as my mantra for the course.
There are so many feral and homeless cats and dogs, that I want to help. I'm raising money from selling Tshirts to help support our local animal shelters. My goal is to raise $2,000 by the end of 2021!
"Of all God's creatures, there is only one that cannot be made slave of the leash. That one is the cat. If man could be crossed with the cat it would improve the man, but it would deteriorate the cat."
– Mark Twain